New Finance Manager brings strategic input during growth phase
by MarginFuel, on Jul 11, 2019 2:37:20 PM
MarginFuel is pleased to announce the appointment of new Finance and Administration Manager, Indima Wijeratne. Indima comes to MarginFuel with a wide range of experience, including 21 years with Hayleys Advantis Ltd, a major logistics business based in Sri Lanka. Indima's time at Hayleys saw her in a number of roles, including Financial Controller and General Manager - Group Finance.
MarginFuel's rapid growth trajectory was what attracted Indima to the role. "There is an unprecedented market demand for the MarginFuel software, which is a very exciting phase," Indima explains. "It offers an opportunity to actively partner with the business and be involved in operational and management outputs."
As MarginFuel's new Finance Manager, Indima will lead the finance, payroll and office administration functions, as well as providing financial advice to support business decision making. "I'll be actively partnering with the business, and I'll be involved in operational and management outputs," she says.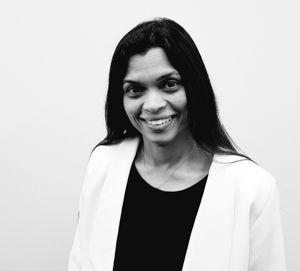 Indima is a Member of the Chartered Institute of Management Accountants UK - (CIMA), Member of CPA Australia, and has a Masters Degree in Business Administration from the University of Colombo in Sri Lanka.
Because MarginFuel is in a significant growth phase, the role of Finance Manager is more diverse than just a transaction processing function, says Indima. It needs to be 'value adding' in order to become a strategic business partner especially during a growth phase.
Andrew Pascoe, MarginFuel's CEO, cites Indima's wide range of experience not only in finance but in fast growing businesses as a key factor in bringing Indima on board. "Indima has been a part of growth phases in her previous roles," he says. "The experience she's gained across the whole spectrum – management reporting, analytics, budgeting and forecasting, process improvements, automation – as well as with business partnering will enable her to apply that knowledge here at MarginFuel."
Find out more about Indima on her LinkedIn page.