MarginFuel announces launch of free Country Market Insights
by MarginFuel, on Oct 22, 2021 9:56:34 AM
MarginFuel, the only pure end-to-end demand forecasting and price optimisation platform for the vehicle rental and mobility market, is today announcing the launch of its free Country Market Insights tools.
Following a trial period in key markets, Country Market Insights are now available for 52 locations across six European countries (Greece, Iceland, Italy, Portugal, Spain and the United Kingdom) and two APAC countries (Australia and MarginFuel's home base of New Zealand). More markets will be added in the coming weeks to further expand the insights across Europe and the rest of the world.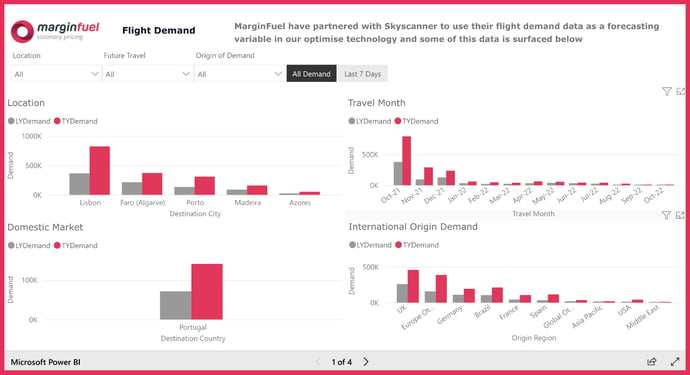 The free Country Market Insights tool is designed to help rental car operators to monitor activity in their markets, using live, interactive insights generated from:
Flight demand data for all major airports

Forward market pricing and 7-day price changes between brands, locations, vehicle categories, length of rental, channels and point-of-sale market

Historical market price build trends
Spread across four distinct reports, the interactive tools use Skyscanner flight demand data to allow operators to narrow in on key variables in their chosen markets, filtering information by destination (origin and arrival). Sophisticated competitor analysis, meanwhile, allows for filtering by brand, location, vehicle category, length of rental and channel.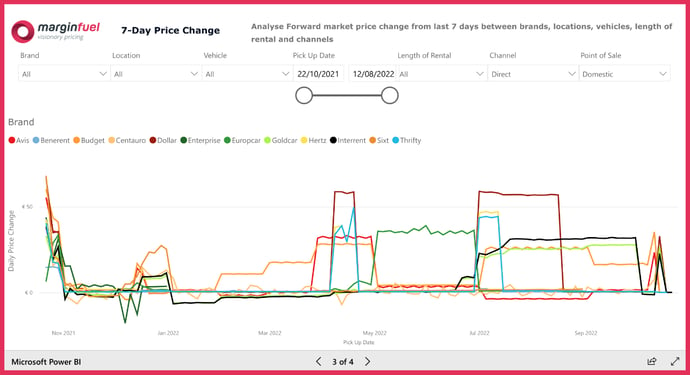 "As the world continues to adapt to Covid-19 and travel begins to open up more, we wanted to support the industry's recovery. By offering the Country Market Insights tool, MarginFuel is helping rental vehicle operators to better understand demand trends and market pricing," says Andrew Pascoe, MarginFuel founder and CEO.
"Our team believes that the data streams that power the Country Market Insights tool have immense value for car rental operators, and providing these online interactive reports is our way of giving back as everyone adapts to rapidly changing markets."
The Country Market Insights tool is the latest addition to MarginFuel's suite of free industry reporting assets, following the launch of its Global Car Rental Pricing and Demand Insights earlier in 2021. The two tools are built to complement one another, giving operators a multi-level view of demand and pricing trends.