Senior car rental executive strengthens MarginFuel leadership team
by MarginFuel, on Jul 4, 2019 2:43:00 PM
Laurelle Morris has been appointed MarginFuel's Customer Success Manager, coming to the company with an extensive background in the car rental industry and a wealth of experience, including 10 years at Europcar as the New Zealand Area Manager and Customer Experience National Manager. As Area Manager, Laurelle gained experience around pricing that was integral to strategy and decision-making.
"I started working in car rental in 2006 and have since progressed through many different roles throughout different countries," she says. "Mostly, I've worked in New Zealand and Australia, but I have spent some time in the UK."
With a career that began on the front line of the industry in customer service and progressed to branch management and sales, Laurelle says "That gave me a really good understanding of the day to day operations and challenges car rental operators face."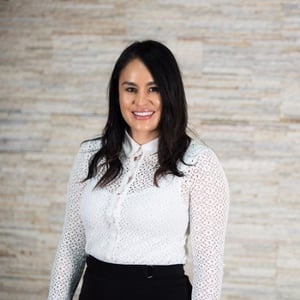 As MarginFuel continues to grow, people with experience in pricing decisions and development of new technology become increasingly important. Laurelle brings both to the position, as well as a grounding in fleet management, corporate account management, sales support, customer experience and project management.
It was MarginFuel's pricing software that attracted Laurelle to the company. "After working in the industry for so many years I understood that there was a gap in the market," she explains. "I could see the benefits of using the MarginFuel solution. What would normally take lots of time and manpower to research and analyse the market, then create and update rates at scale, has been completely simplified by the software that MarginFuel has created. It means customers can update hundreds of thousands of rates with just one click. The ROI makes this tool invaluable to all rental operators."
Laurelle joins the team at MarginFuel to lead the company's focus on customer success. "My objective is to drive an improved customer-centric product with better, more responsive, support levels," she explains. "To help customers to gain knowledge and insight as they use the MarginFuel solution. The more they use it, the more they'll grow revenue and profitability and create efficiencies in their pricing functions."
Because the vehicle rental industry is so dynamic and competitive, MarginFuel CEO Andrew Pascoe says that expertise like Laurelle's is vital to the success of MarginFuel's product, and as a company. "Bringing Laurelle on board means our customers know they're dealing with an expert who completely understands the industry, the market and its challenges," Andrew says. "Her in-depth experience means she has a firm grip on the issues customers are facing, and the expertise to resolve them."
For more on Laurelle's background, visit her LinkedIn page.